Traditional Furniture with a Twist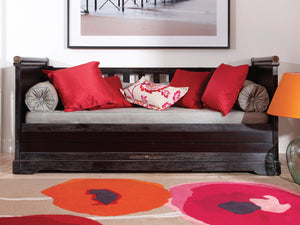 There's something very special about traditional hand made furniture, or anything else that's been created without relying on mass production. One can almost feel the heart and soul of the individual who has lovingly brought the piece to life.
Our boys spent their early years snoozing in Simon Horn beds - English cherry wood cots that transform as they grow, from cot to junior bed to sofa. The cots each came with personalised plaques with each child's full name and date of birth...giving each bed a story to tell as it is passed through the generations.
Leave a comment
Comments will be approved before showing up.